Surviving the Holidays: Adult Loss of Parent Support Group (under 40)
I am starting a new grief support group to run through the upcoming holidays! This may be the first or second holiday season without your parent. This group is designed to offer you support and community at an especially hard time of the year.
Grief can bring up so much: Overwhelm, shut down, anxiety, disconnection, or feeling stuck. You may feel isolated and misunderstood by friends and family. I have facilitated grief support groups over the years to offer connection, compassion, belonging and acceptance. Grief does not need to be done alone. You can find belonging and connection in a bereavement support group!
I now have my loss of parent grief group for those under 40 years of age open and starting Saturday, November 12, 2022. I would love to hear from you. Please call me at 512-333-4820 or email me at janeffcouseling@gmail.com.
Who: For adults under the age of 40 who have experienced the loss of a parent. Each group is a closed (and intimate) group capped at six (6) members.
When: Saturdays from 10:00 am to 11:30 am CST. The dates are November 12, November 19, November 26, December 3, December 10, December 17, December 24, and January 7.
Where: Zoom
Cost: $400 for all eight weeks (possible reimbursement from insurance).
Reserve your spot today! Call or email Dean Janeff to register at 512-333-4820 or janeffcounseling@gmail.com.
What can you expect?
A safe and confidential place to connect with supportive and accepting peers. Belonging and community with others experiencing a similar loss.
Ways to manage (coping skills) anxiety, stress, overwhelming feelings, restlessness, and shock and tools to return to calm, connection, and open heartedness.
Various themes to lead discussion such as guilt/regret, spirituality, family role changes, existential conflict/meaning of life, accepting help, self-care, and asking for what you need.
Space to be with your grief with understanding and validation.
I am now in the process of interviewing prospective members. Reserve your spot today by calling me (512-333-4820) or by emailing me at janeffcounseling@gmail.com.
"I found the group very beneficial- hearing from and sharing with the group members was even more helpful than I anticipated. I would recommend this group and would consider participating again. Dean is a strong facilitator." Sarah in Austin.
Dean Janeff is a licensed marriage and family therapist in private practice in Texas and Rhode Island specializing in grief, healing complex trauma and couples counseling. He has led grief and loss groups over the years after his training at Hospice Austin.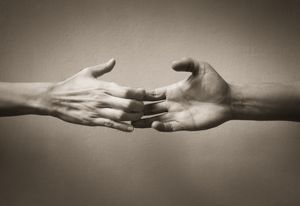 "Grief asks that we honor the loss, in so doing, deepen our capacity for compassion. When grief remains unexpressed, however, it hardens, becomes as solid as a stone. When we are in touch with all our emotions...we are more verb than noun, more movement than a thing." Francis Weller, The Wild Edge of Sorrow.