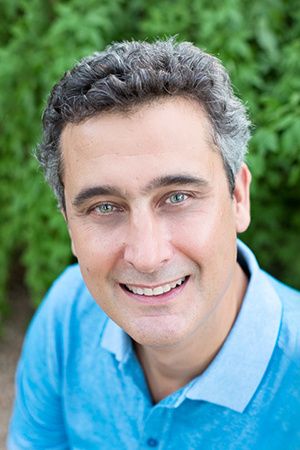 About Dean
Hi and welcome. I'm so glad you found me.
Are you experiencing pain that feels like it is too much? Are you having relationship challenges with your partner that feel difficult and painful?
Counseling is a wonderful way of creating long term change and transformation in yourself and in your relationships. You found the right place!
Therapy is about YOU and your needs, and your hopes for change. My job is to create a safe and welcoming environment for you to work on the goals we set together.
You have tried many things to cope and make a change in your life, and it feels like the pain is too much. And sometimes, it helps to ask for help to make a shift and add direction and momentum in your journey.
Each person seeking therapy is in pain of some kind: from mild pain to intense pain. And they are looking for a solution and relief. And that is exactly what I have to offer.
Making the call to stop the suffering and make a change and shift in your life probably feels like a hard thing to do (I get that). But I am confident that if you are ready to reach out to me you will find this to be one of the most important things you give to yourself and your relationships.
About Me
As a child, I was the neighborhood "therapist" for friends and neighbors. I gravitated toward people who were in distress and offered a helping hand. I was not taught to be like this, it just happened for me. As long as I can remember I have been curious and comfortable with other people's feelings and needs.
And now as a therapist in my adult years, it feels like I have returned home. Therapy is a profound experience and privilege for me which I do not take lightly. I am continually amazed by the bravery and vulnerability of the clients who come to see me.
I am originally from San Francisco where I grew up. I spent some time in Chicago where I completed my undergraduate studies. Later I obtained an MBA from the University of San Francisco. I have been married for 19 years with two daughters ages 12 and 18. I live in South Austin and when I can I enjoy outdoors walking my dog, hiking with my family and playing tennis.
My Approach
I have been known for my warmth, caring, positive regard, fun nature and research-based knowledge in my work. I take confidentiality seriously in order to create a safe place for clients to express themselves freely without reproach or judgment. Clients have mentioned how easy it is to build rapport and trust with me. I have a holistic approach to therapy valuing the connection between mind, body and spirit within the context of a safe and caring therapeutic relationship. And I strive to practice what I teach. I have a collaborative approach to therapy in which your needs and suggestions are valued. This is about you and your healing journey. I am trained in EMDR and will use this approach if and when the client is ready. EMDR has been proven to be very effective in treating trauma. I am also trained in mindfulness which can help in many ways: Calming nervous systems, opening partners to deeper emotional connection and helping individuals with negative emotions and beliefs.
PROFESSIONAL ASSOCIATIONS
2019 president of the board of Austin IN (Interpersonal Neurobiology) Connection
Austin Association for Marriage and Family Therapy
Austin Group Psychotherapy Society
TRAININGS AND SEMINARS
Master of Arts in Counseling with honors from St. Edward's University
Best Practices in Trauma Prevention: Strategies for Self-Regulation Workshop (May 2013)
Prepare and Enrich training for pre-marital couples (March 2014)
Heart of Health & Transformation: Principals of Psychological Well-Being Dr. Dan Siegel (April 2014)
Exploring the triple flame: Attachment, Intimacy and Sexuality, Esther Perel (November 2014)
EMDR Training (January 2015 through June 2015)
Discernment Counseling for Married Couples training (February 2015)
Spirituality, Archetypes and Trauma, Peter Levine (April 2015)
Bringing Right-Brained Grieving to a Left-Brained World: Using Attachment and Interpersonal Neurobiology to Humanize Our Approach to Grief, Candyce Ossefort (June 2015)
Spring Institute Austin Group Psychotherapy Society (April 2016)
EMDRIA International Conference, Minneapolis, MN (August 2016)
The Art of EMDR Therapy, Roger Solomon, Ph.D. (August 2016)
The Hungry Ghost: A Biopsychosocial Approach to Addiction, Gabor Mate, M.D. (August 2016)
The Girl in the Mirror: Awareness and Ego State Projection in Treating Body Disturbance, Andrew Seubert, LPC (August 2016)
Breaking the Adverse Childhood Experience (ACE)/Poor Health Cycle with EMDR Therapy, Carol Forgash, Ph.D. (August 2016)
Understanding and Treating Catastrophic Shame, Richard Chefetz, M.D. (August 2016)
Mindfulness and the 8 Phase (EMDR) Protocol as a Template for Addiction Treatment, Stephen Dansinger, Psy.D., MFT (August 2016)
The Impact of Attachment in EMDR Therapy: Theory and Practice with Video, Andrew Leeds, Ph.D. and Dolores Mosquera, Psy. (August 2016)
EMDR Therapy Preparation for Adults with Attachment Trauma, Ann Potter, Ph.D. and Debra Wesselmann, MS, LIMHP (August 2016)
Middelberg's Integrated Therapy Training Program (September 2015 through May 2017)
The Whole-Brain Approach to Child and Adolescent Development with Dr. Tina Payne Bryson (November 2017)
Attachment in Psychotherapy: Relational Transformation and the Psychology of the Therapist, David Wallin (December 2017)
The NeuroAffective Relational Model™ (NARM) for Working with Developmental Trauma with Dr. Laurence Heller (February 2018)
Neurofluency: the Clinical Application of Neuroscience to Psychotherapy with Dr. Louis Cozolino (February 2019)

NeuroAffective Relational Model ™ (NARM) Practitioner Training Program: Advanced clinical training to work with developmental trauma which affects our identity, emotions, physiology, behavior and relationships (June 2018 through May 2019)